back
Past Event
S²
Saturday, July 23, 2022 | LAGCOE Headquarters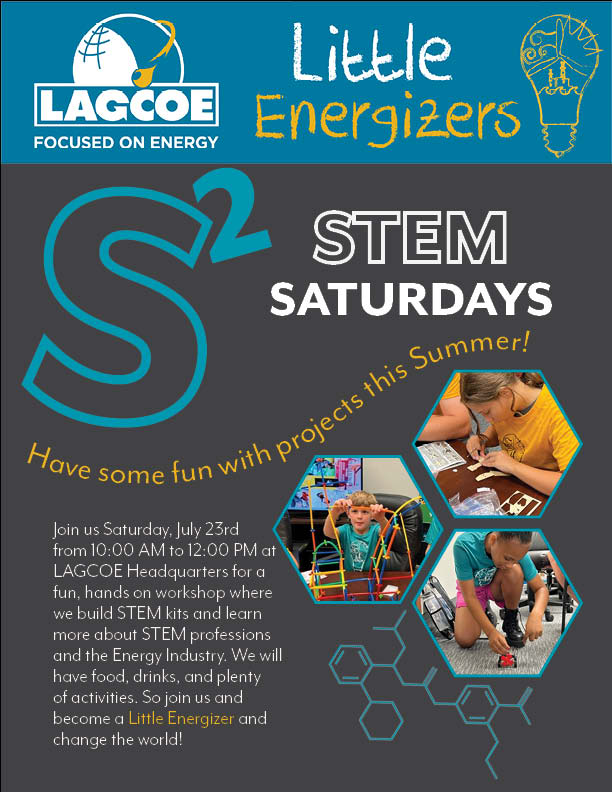 S² or like the kids call it, STEM Saturday, is a fun hour where our Little Energizers take over LAGCOE's Headquarters and talk with Professionals of LAGCOE about STEM careers, and get some help building STEM kits.
Join us for a time where kids discover more about how they can change the world.
Food and drinks are provided. All kids will receive a STEM kit to keep.
What: S²
When: July 23
Time: 10AM - 12PM
Where: LAGCOE Headquarters
Parents, register your little one to attend here.