Purchase these LAGCOE items today!
Contact the LAGCOE office to make your purchase today: 337-235-4055.
LAGCOE 2019 Official Show Poster
by Artist Hannah Mason Smith $10
---
Own a piece of LAGCOE history! The Official LAGCOE 2019 Show Poster is available for purchase - get yours before they're gone!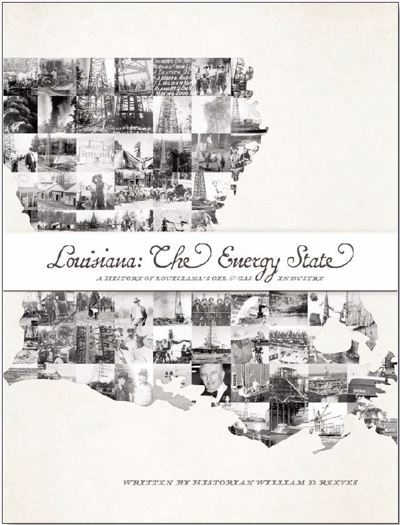 Louisiana: The Energy State, A History of Louisiana's Oil & Gas Industry
Written by Historian William Reeves $40
---
This book, written by Historian William Reeves, is an illustrated history of the oil and gas industry in the state of Louisiana which is paired with histories of the companies and organizations that helped shape the region. Books cost $40 when picked up from the LAGCOE office or$50 if you wish to have your book(s) shipped. Proceeds from the sale of this book benefit the LAGCOE Education Fund, a Fund at the Community Foundation of Acadiana.