back
Past Event
Monday STEM Night Out
Monday, June 20, 2022 | Girard Park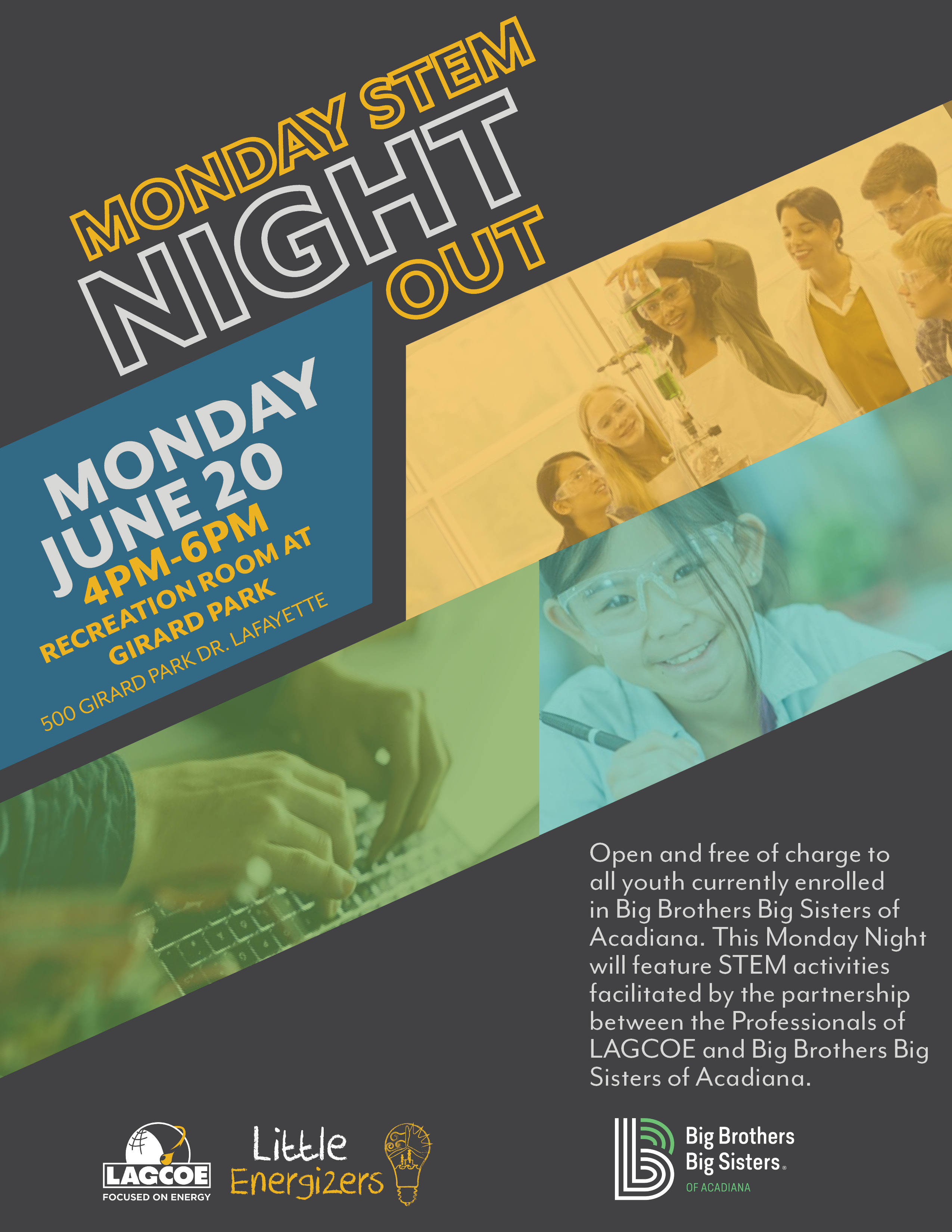 Parents, grandparents, uncles, aunts, big brothers and big sisters, ask your little ones if they are Little Energizers? Do they have what it takes to be one? Little Energizers, like the word says, are world's full of energy, passion, thirsty for knowledge kids - they energize our world!!
LAGCOE's Little Energizers host events in partnership with other organizations in Acadiana that serve to introduce children in our community to the wonders and excitement behind careers in science, technology, engineering, and math. By sparking an early interest in STEM, LAGCOE hopes to pave the way for the next generation of engineers, scientists, and innovators whose ideas will keep our energy industry growing, changing, and improving every day!
This summer, the Professionals of LAGCOE are partnering with Big Brothers Big Sisters of Acadiana to bring you a fun and unforgettable night. Join the #LittleEnergizers movement by bringing your little ones to an exciting evening where we will build STEM kits and talk about Energy.
All attendees will receive a book about STEM careers, about energy, and a STEM kit to continue energizing the world!!
What: Monday STEM Night Out
When: June 20th
Time: 4PM - 6PM
Where: Girard Park Recreation Room
*This activity is open to all youth currently enrolled in Big Brothers Big Sisters of Acadiana.