back
Past Event
LAGCOE's Annual Holiday Social
Thursday, December 16, 2021 | Pour - River Ranch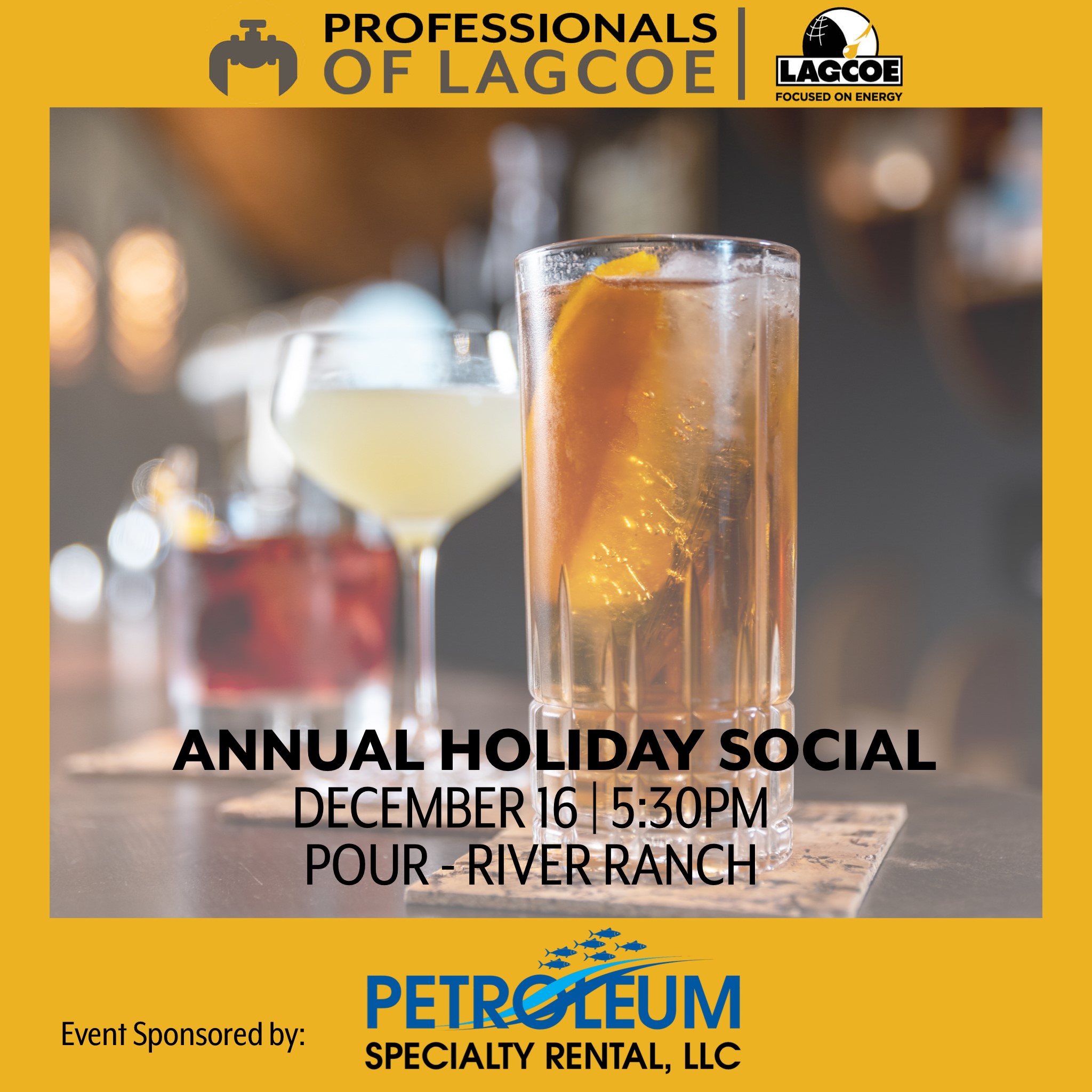 LAGCOE's Annual Holiday Social
Professionals in the energy industry came and toasted the holidays with good friends and good cheer. The Professionals of LAGCOE invited people to attend an evening of networking and fun at the Pour Restaurant & Bar. 2020 was such a challenging year that the PoL wanted to celebrate everybody's small and big victories. They wanted to spend time with our supporters and toast for the auspicious year 2022 will be. Thank you for joining us and Happy Holidays!
What: Holiday Social
When: December 16, 2021
Time: 5:30PM
Where: Pour (1 Degaulle Square, Lafayette, LA 70508)
The Professionals of LAGCOE would like to thank Petroleum Specialty Rental, LLC for sponsoring this event.