back
YPL Executive Committee: Justin Courville
Apr 13, 2020

Justin Courville, YPL Executive Committee Chair, was born in the Boudin Capital of the world, Scott, LA, and raised in Lafayette. Justin is self-employed as a principal engineer and project manager. Rising challenges in the industry have allowed Justin to use his creativity and technical background to transform old technology into new. From well-doctor to Professional Engineer, Justin's journey includes successes such as turning conceptual ideas to end-products, restructuring engineering departments for quicker design turnarounds, and learning new skill sets on his path to becoming a generalist. Justin graduated from UL in 2006 with a BS in Engineering and finished UL's Executive MBA program in 2013. Justin enjoys adventures, anything outdoors, and pursuing his family.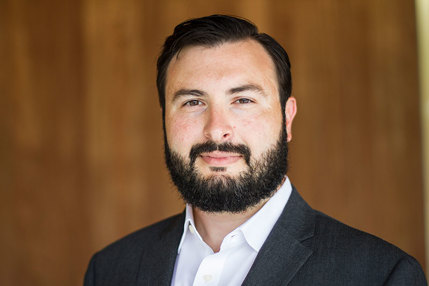 Justin on YPL:
How long have you been a member of YPL?
April 2013 makes it seven years.
Why did you decide to join?
I have a heart for helping people. And I figured it would be good to meet people outside of my circle. Also, it is a chance to get outside of my comfort zone.
What benefits has YPL brought you?
I am meeting a lot of new people and building deeper relationships. I've have the opportunity to learn from other people, and from serving on a board.
Best thing/memory of YPL?
A DRILLS event during LAGCOE (I think it was 2017) where I got to sit at a table with other professionals and work through the topic of Women in the Workplace. I gained valuable knowledge and I got a chance to hear other people's perspectives, including executives and engineers, on the topic. It allowed me to connect with people on a deeper level.
What advice do you have for a person that would like to join YPL?
Make the most you can out of it. Talk to people. Be persistent in getting involved. Go early to events. Stay late. Help set up or takedown. Those are the opportunities for you to get included.